Post by Fletch_smf on Oct 9, 2015 16:31:23 GMT -6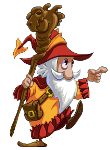 I feel I have a lot to offer this thread.
I have never brought a gem in this game. Not a single penny. Not because I don't want to, but I can't. I would love to support them, but with or without gems, I love this game.
Lots of people have said things like " I spend less time on the game because of my 48hr fails."
Here is my response: that implies that you ONLY go on the game to breed dragons. No wonder you are so bored. There is SO much more to this game. And if you don't do that part of the game, then of course you won't enjoy it.
1) To play without buying gems you must learn to control yourself. I decided a month ago that I wanted to buy one of the events' prizes that I didn't have. I knew that it would be a steep price. So I have been cutting back on spending gems. Normally I hang around the 50 mark, and I am now on 550. Commit and control.
2) Be patient- I'm not patient, but I always believed that not getting a dragon first time, meant try for it in BEB, or maybe even next time it's released.
3) Understand that the only time EVER that BFS forced us to buy stuff was the Easter Island. That's all. You may have conjured up oh her times when you felt gems were necessary. But they weren't.
4) Enjoy other people's parks designs. Visit theirs and decorate yours, it's HUGE fun.
5) Work towards getting all the pedestals, all the twins, levelling up dragons,
6) Enjoy these forums. Seriously, there is so much fun here to be had, and I would play a game that I hate just to be part of a community like this!

Koala
How do some of you have so many gems? I am getting a couple of gems a day I only have 1 dragon that produces 1 gem a week and I get the rest from putting dragons in the coliseum which takes all day too. Ok so how many islands do you have?
Question 2 how many islands do you generally have I have 3 not including my galaxy island, my gemstone island and my cooperative breeding island.
Question 3 if I buy a theme does that come with a habitat for that theme.
Finally I would like to have friends to breed dragons with in the cooperative cave.
I am at level 23.
Your questions are pretty much answered above, so I'll just add my welcome. It's good to see you here,