Post by grannydebs on Dec 1, 2012 9:36:08 GMT -6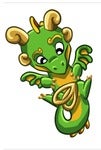 I have a particular interest in gluten-free baking. Anybody else here avoiding gluten, whatever your reason? I have a few good recipes for GF breads and even Christmas cookies to share.
Please,please, please! I have recently discovered that a lot of physical issues that I deal with are lessened if I stay away from gluten. This time of year is soooo hard to do that! I think others in my family are probably also sensitive so am trying to find new recipes to switch all of us over to gluten-free. My daughters love to bake, but really haven't tried any gluten-free baking. Sometimes, the recipes found in magazines, etc look good, but lack in the taste area. I would welcome recipes real people have tried & liked.
Hi, Jeanette!
I'm baking today, just bread and sandwich buns, but while the batter rises, I'll post that recipe for you. Some easy cookie recipes tomorrow.
What GF baking supplies do you already have in stock? I have recommendations to make, based on three years of GF trials and errors, but I don't want to make assumptions about what you know or have already found for yourself. There are few hard and fast rules about GF baking, but those few are crucial to success, I think.
I had read and been told so many horror stories about GF cooking, I was thoroughly discouraged by the idea of adopting such a restrictive diet. I had been tested and firmly diagnosed as having celiac disease, so there was absolutely no choice for me but to eliminate gluten entirely.
I am the daughter and granddaughter of professional bakers and cooks. I grew up in the kitchen. I baked a lovely loaf of bread before I was 15. I also have a severe congenital sweet tooth; I never met a sweet treat I didn't fall in love with. No more gluten? No bread? No onion rolls? No more cakes or cookies? GAH!!! How does one live that way??
Of course, that's hysterical drama. It's nowhere near that unpleasant. First, only foods with gluten - those containing wheat, barley, or rye, are verboten. That leaves everything else as "legal". Unless you have always been a picky eater, like me, you might not even miss the forbidden foods. In my search for a new way of life in the kitchen, I've discovered all kinds of foods I would never eat before. My diet in general has improved, my weight has stabilized and much of the time, I feel better than I have in years. My adventures and misadventures with gluten have turned out to be no less than life-saving for me.
Jeanette, you are probably onto something with your observations about yourself and your family. I would love to help you make the transition to fun in the kitchen without gluten.
Gotta get the bread rising. BBL with recipes.